Winner of the community project Anglia in Bloom 2019
---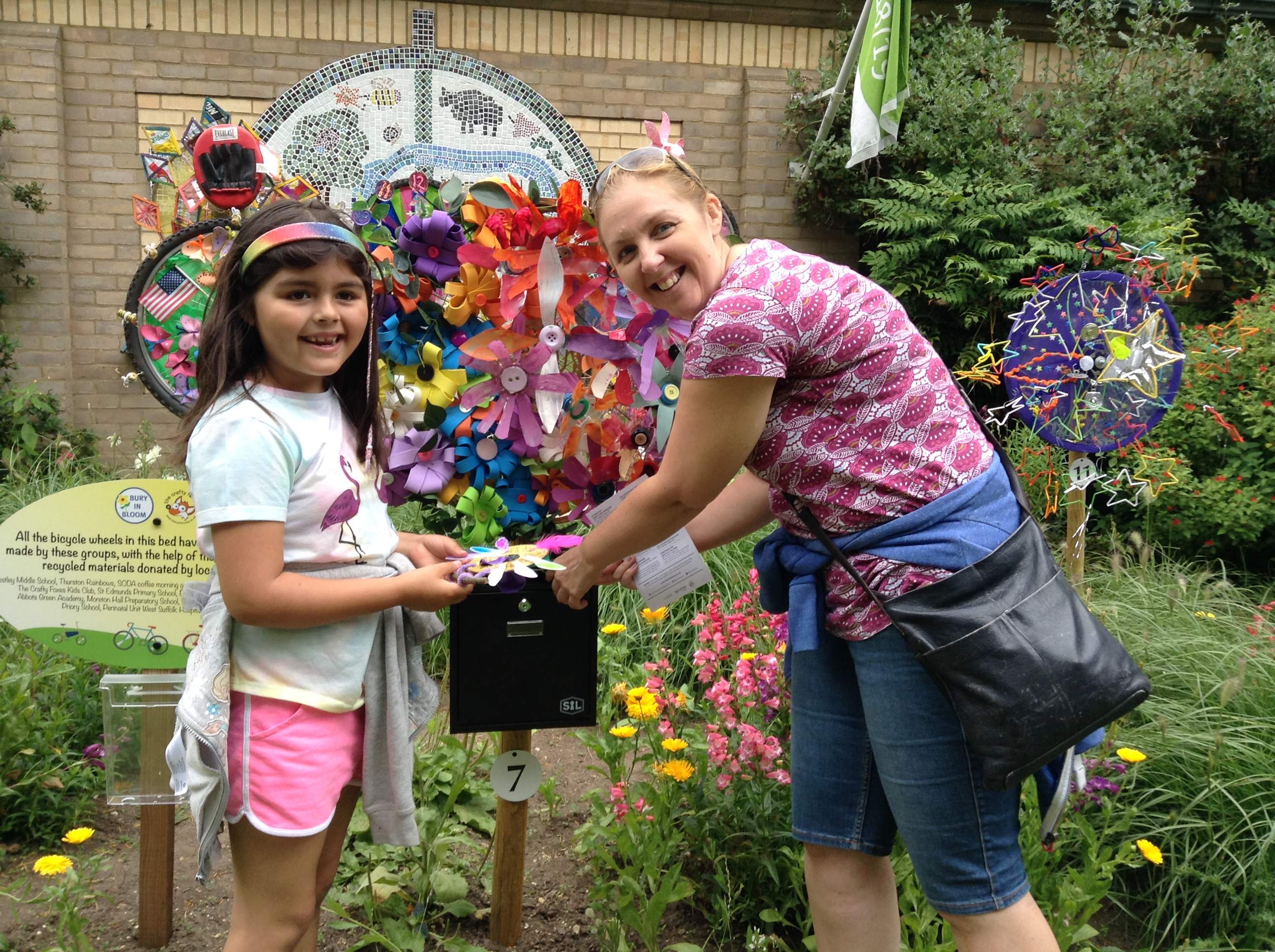 This years 2020 project is based on Bury St Edmunds being the Jewel in Suffolk's crown and linked to the founding of the Abbey of St Edmund by king Canute 1000 years ago.'Crowning Glory' art installation
This year's proposal for the area in front of the mosaic in Abbey Gardens is called crowning glory and will feature over 100 crowns made from recycled materials. I hope to run around 10 x crafty workshops in which community groups and schools etc produce around 20 decorated crowns made from various recycled items supplied by the local community, these will include fizzy plastic drink bottles, cans, foil trays, lace, sweet wrappers, yoghurt pots, buttons, felt, fabric and beads. The crowns will not be life size, they will be smaller, and will be 'planted' in clusters as per the location where they were made. Hopefully around 30 in each planter.
Each group will have a different material to work with and therefore the crowns will all be individually tailored according to the age and ability of said group. All the crowns will then be secured on upright wooden sticks inserted into the ground in labelled planters possibly kegs or pots, hopefully supplied by Greene king. The crowns will, at a glance, will look like pretty, colourful tulip, type, flowers. Some could be placed on thin metal rods so they bow in the breeze, similar to Michael Brennand Woods floral art installation a few years back.
As in previous years we could look to run a competition selecting one entry from each location as a winner, they will be given a gold ribbon on judging day and win a prize to be presented later in the year, possibly at the green finger awards or an alternative event.